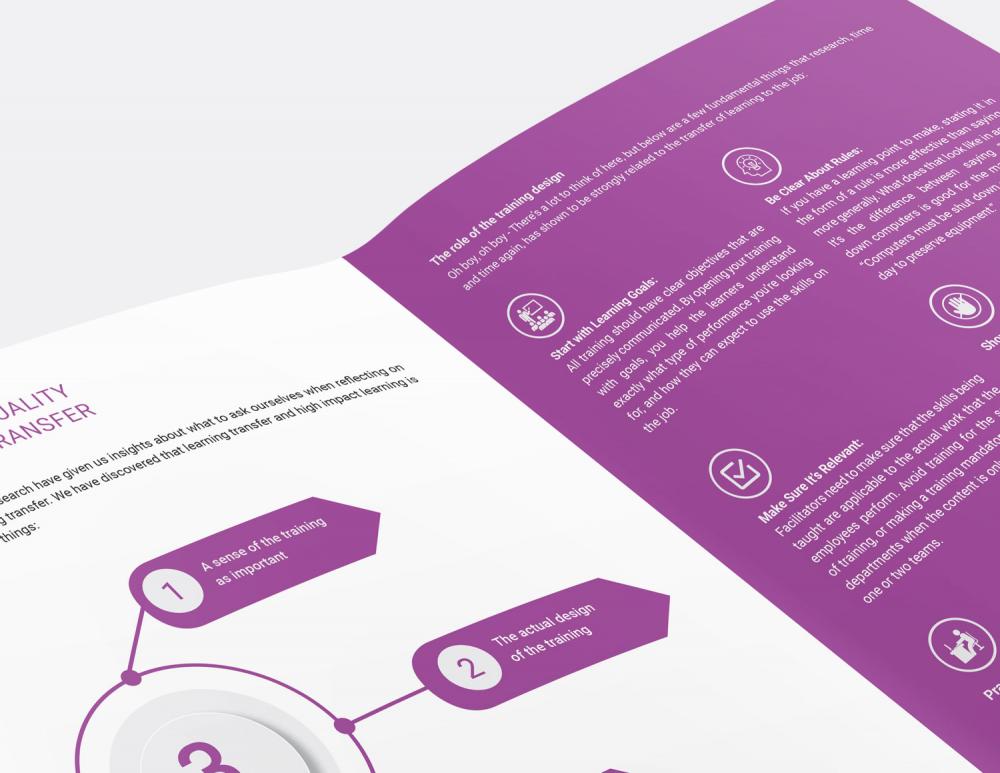 Studies indicate a learning transfer of 15-34% from corporate training programs, meaning that in best case scenarios, less than half of the learning acquired is used on the job one year down the line. Hypothetically then, more than half of your training and development budget is wasted. And indeed, only 52% of business managers feel that their training and development function enables their organization to meet strategic objectives.
In 2017 alone, organizations spent upwards of $140 billion to train their employees. And yet, recent studies have clearly shown that on average only 50% of training seems to result in any sort of marked business improvement. Even about 40% of the CLO's are saying that their initiatives are either "ineffective" or "neither effective nor ineffective." Obviously, there is a disconnect here.
This whitepaper outlines that which you should be considering as far as how to maximize business impact when designing training and development.