For many organizations, much of the challenge in terms of creating an effective training program comes with resource constraints, add to this the need to demonstrate ROI, as well as ensure that the learners are in fact progressing. It is these types of challenges that demand integration of learning analytics in the L&D and why you should read this article and our article describing four simple steps to measure training effectiveness. 
A LinkedIn report examining L&D trends in the 2018 workplace suggests that one of the best ways to comprehend the success of (or lack thereof) any learning program is to review the overall team metrics and retention numbers. Such metrics might show behavioral change, the ability to apply learning as well as increase in performance.
Below are four reasons why measuring learning will become standard procedure in the very near future.
1. HR is more and more expected to be data-driven
HR is getting more and more pressure to be data-driven and have their HR metrics in place. This goes for the Head of L&D as well. Rather than just randomly creating a curriculum with vague long-term effect, the capacity for measuring learning and delving into the analytics of it tells you exactly what you are getting out of your present program, and where to spend your resources to increase the effects. The days when it was OK to spend 1.000.000 euro on e.g. a leadership programme but not even 10.000 euro on measuring whether you're actually achieving the effects you are intended to, are gone. In a nut shell, you're just not allowed to leave things to chance anymore. 
2. Maximize training effect with real-time insights
As discussed in previous posts, creating solid objectives and then moving toward those objectives is a critical part of your L&D program. One of the things that measuring learning can do, is to help us see precisely the impact that a training program has on learning transfer and behaviour change.
The reports coming out of Kodo Survey, for instance, can offer overviews of a number of critical factors, such as what portions of your training employees most engage with or which participants may require more engagement and/or coaching. And this is just a small snippet of what our measurement platform offers. With this information you can then see how well your objectives are ultimately being met. If for whatever reason they are not, our measurement metrics will also show you what improvements to do in order to adapt accordingly.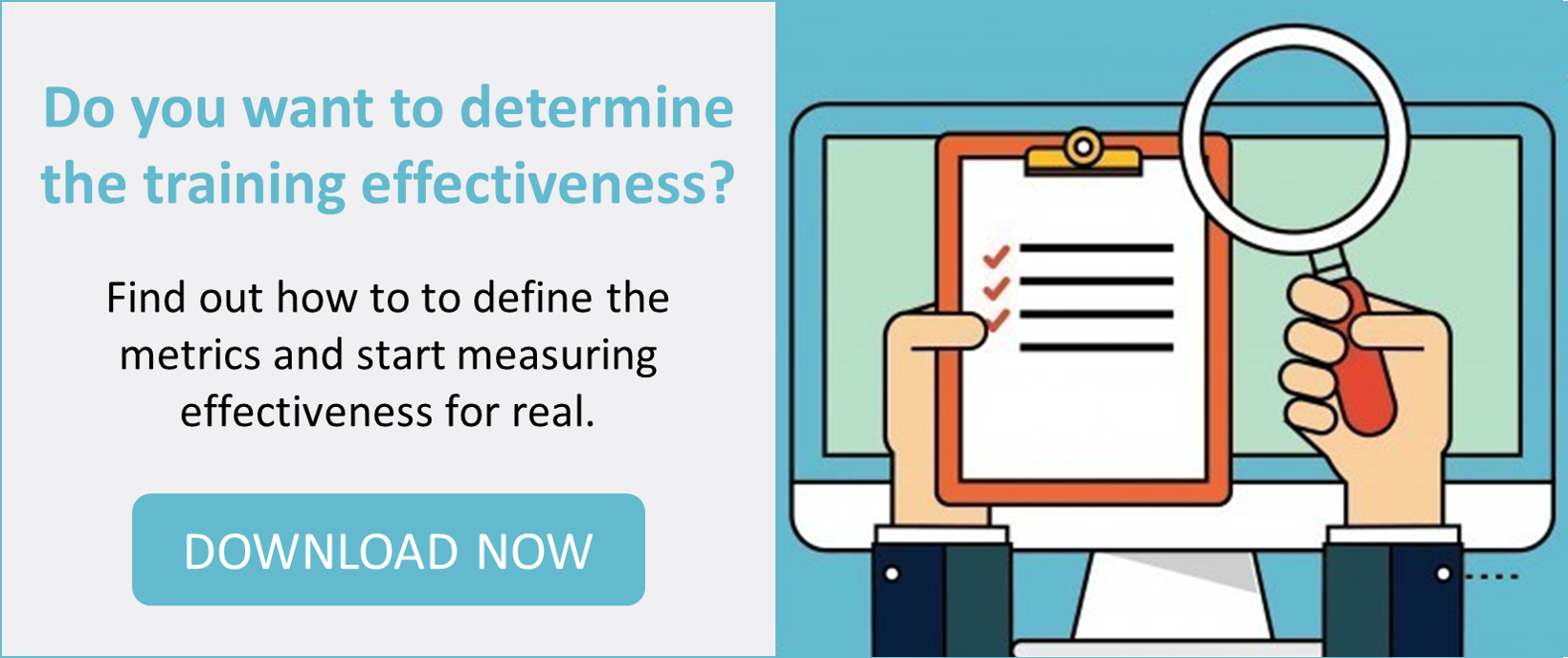 3. Learning & Development is getting attention from the top
The "learning organization" is still a hot topic and most managers I speak with are striving to get there. As such, it has become imperative to be able to record, review, evaluate and leverage data associated with the learning taking place.
This is where the L&D professional really starts to emerge as a key stakeholder. How to train, what to integrate into learning interventions, and how to address competency gaps that are crucial to succeed with the business strategy are all questions now constantly being asked. The way to answer such questions is through an evaluation mechanism in place. The long and the short of it is that L&D departments are becoming far more crucial to overall business strategy.
4. More effective learning equals a competitive advantage
How do you optimally position your firm in a fairly crowded marketplace? I think it's fair to say that there's plenty of research pointing out that focus on efficient competence development is one of the factors.
By measuring your learning and having the means of improving its efficiency, is the same as ensuring the success of the programs you implement. Measurement helps you to make more strategic and focused decisions.
As Deloitte's most recent Global Human Capital Trend reports and surveys have shown the last couple of years, people analytics has become one of the main challenges. Three-quarters of L&D managers want to be able to analyze learning, but traditional systems are falling short. We can clearly ascertain why being able to measure and subsequently analyze learning and learning behaviours is so important, but what about those obstacles that so many are coming up against. Collecting data, organizing and parsing through this data, compiling reports that offer the right insights… these are just a few of the reasons why so many give up.
Kodo Survey makes it easy to collect data and analyzes it for you so that you can make the right decisions and take actions to improve learning; we give you the ability to create a high impact learning organization. By making learning impact measurement affordable and easy to do, it will only be a matter of time before both the private and public sectors will have it as a mandatory element both for their internal programs as well as when outsourcing them.

Related posts: