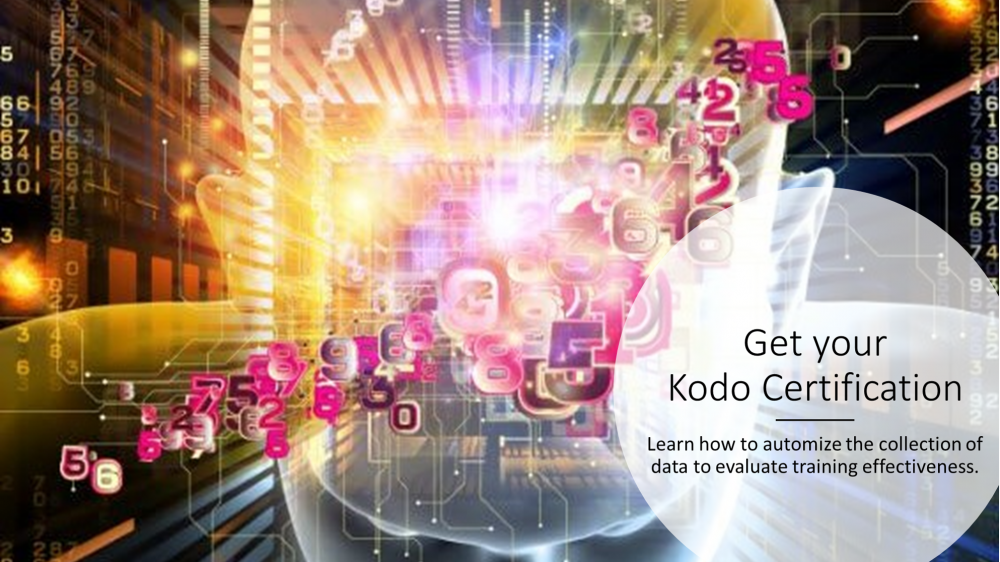 Participate in our next certification program. The program consists of three 1,5-hour online modules, with homework prior to each webinar. 
If you turn in all assignments during the program and complete the certification, you get one month Premium access to Kodo Survey, and one hour consulting on the results from your measurement. Up to two projects with an unlimited number of respondents is included during the license period. 
Read more about the Kodo Training Measurement Certification here. 
What are you waiting for? Sign up below and block the dates in your calendar until you receive our invitations. 
 



Module 1. (24 Sep 10-11.30 AM CET): Effect measurement and measurable learning objectives.
Module 2. (8 Oct 10-11.30 AM CET): Learning objectives continues and question methodology.
Module 3. (22 Oct 10-11.30 AM CET): Starting your first measurement in Kodo Survey.
We are looking forward to seeing you there.